In Search of roots: Kalikaprasad & Rabindranath
In Search of roots: Kalikaprasad & Rabindranath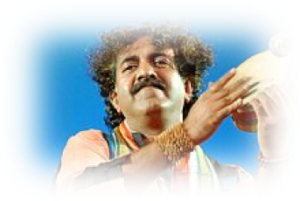 Kalikaprasad Bhattacharya was truly an exception.  When Bangla music turned towards rock and Western pop music, Kalikaprasad concentrated on roots of Bangla music, and formed a folk band, 'Dohar'.  He looked into songs of baul-phakir-boatmen of riverine Bengal to search for the source of contemporary Bangla songs, particularly that of a rich bounty of Rabindrasangeet, the songs of Rabindranath Tagore. 
Swaralipi Academy of Music, in its tenth year of existence, has been devoted to nurturing and propagating Rabindrasangeet in the New England area.  Its members will re-create a few Dohar-songs with a multi-media presentation to focus upon the confluence of Bangla root-music and Rabindrasangeet.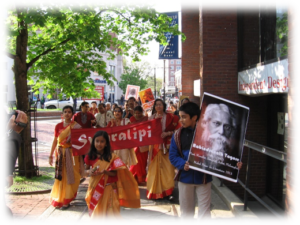 Today we live in a restless world, a divisive world where words and ideology do not offer peace and unity of thoughts. So,  tonight, we will go for a journey back to a time, where passion and devotion joined hands. Tonight, we want to celebrate a truth of our lives, 'Ruposhi Bangla'. 
Dance: Shilpi Verma
Recitation: Shantanu Bagchi
Vocal: Jayati Banerjee
Program Concept and direction: Jayati Banerjee