Kobi Jayanti – May 11, 2019
Celebration of Kobi Jayanti has been a tradition of Prabasi of New England for many years. This year is no exception. We are hosting this year's Kobi Jayanti at the Francis Wyman Elementary School in 41 Terrace Hall Ave, Burlington, MA on Saturday May 11 from 3pm to 9:30pm.
Check below for the full program details and schedule.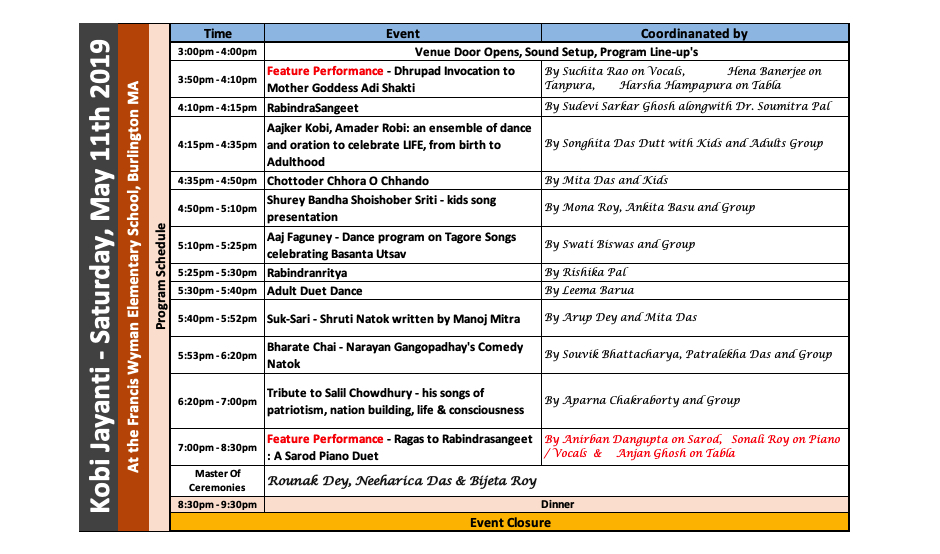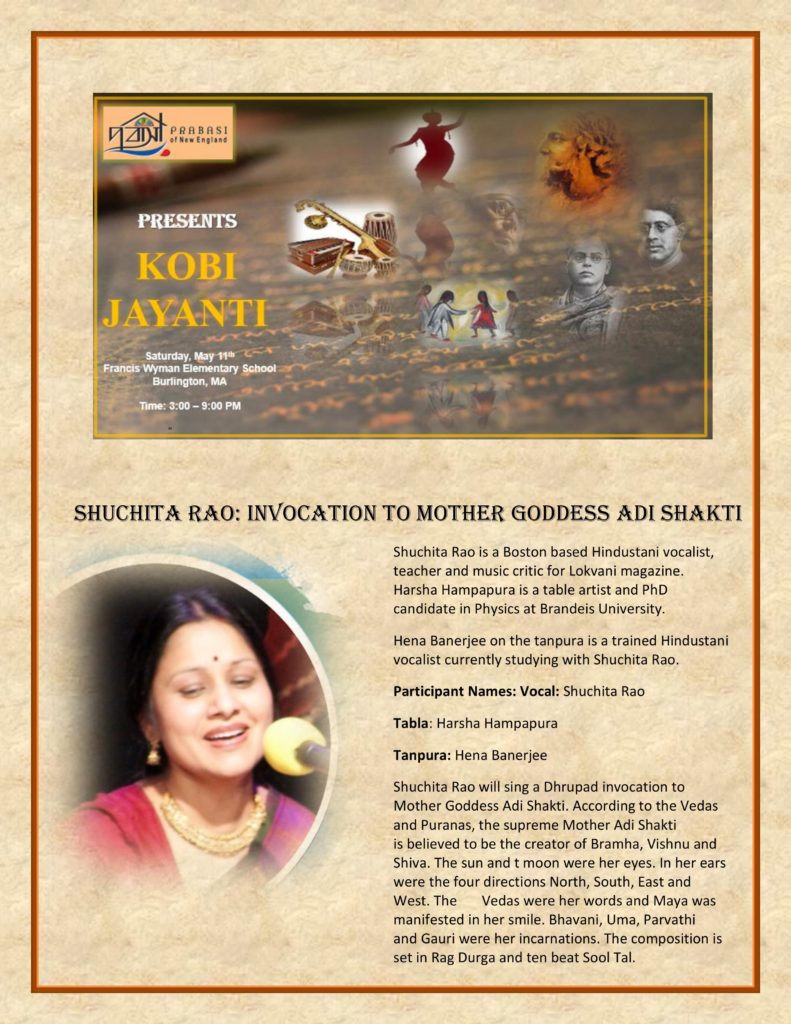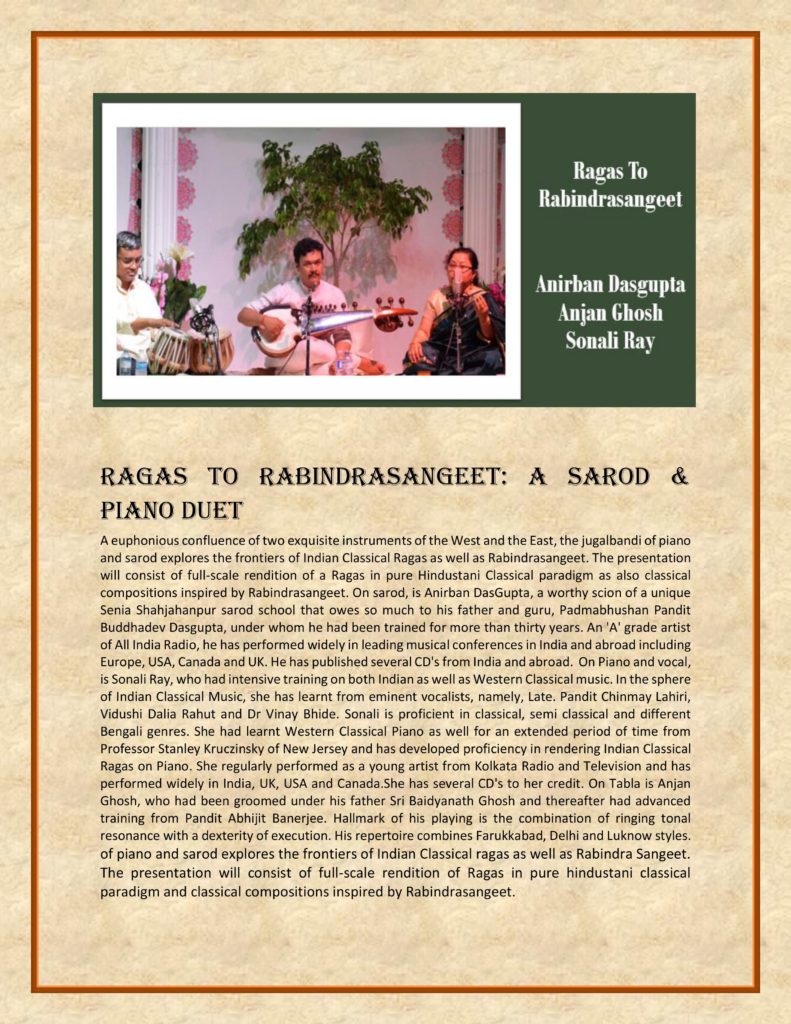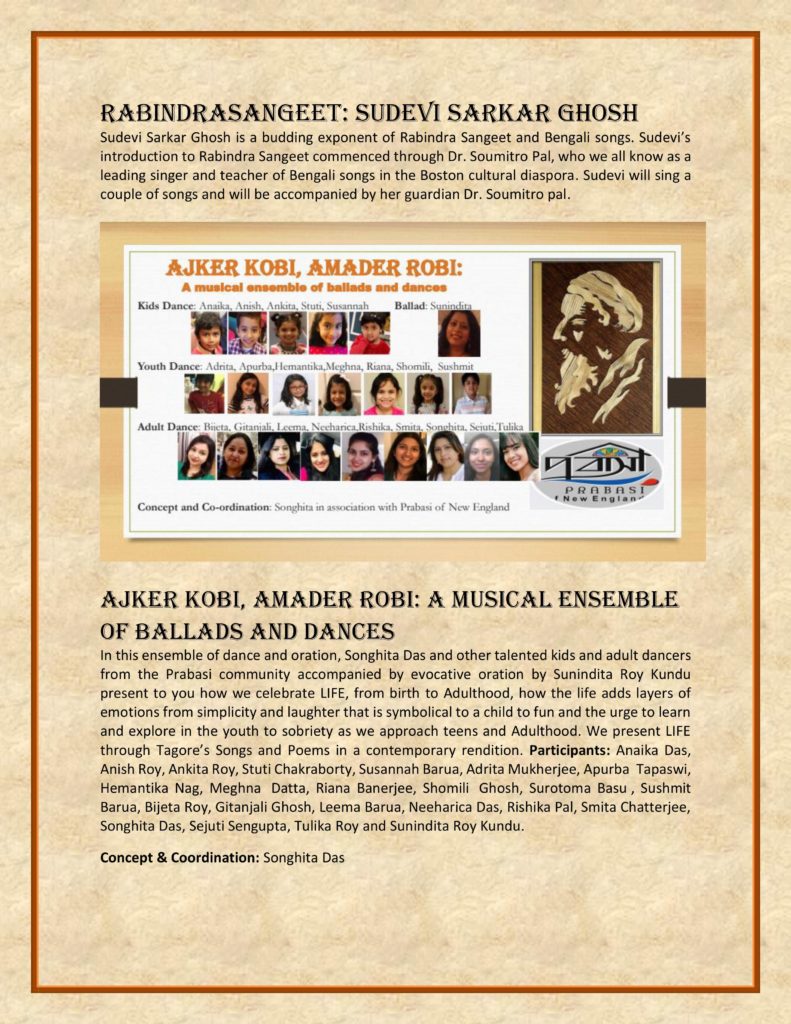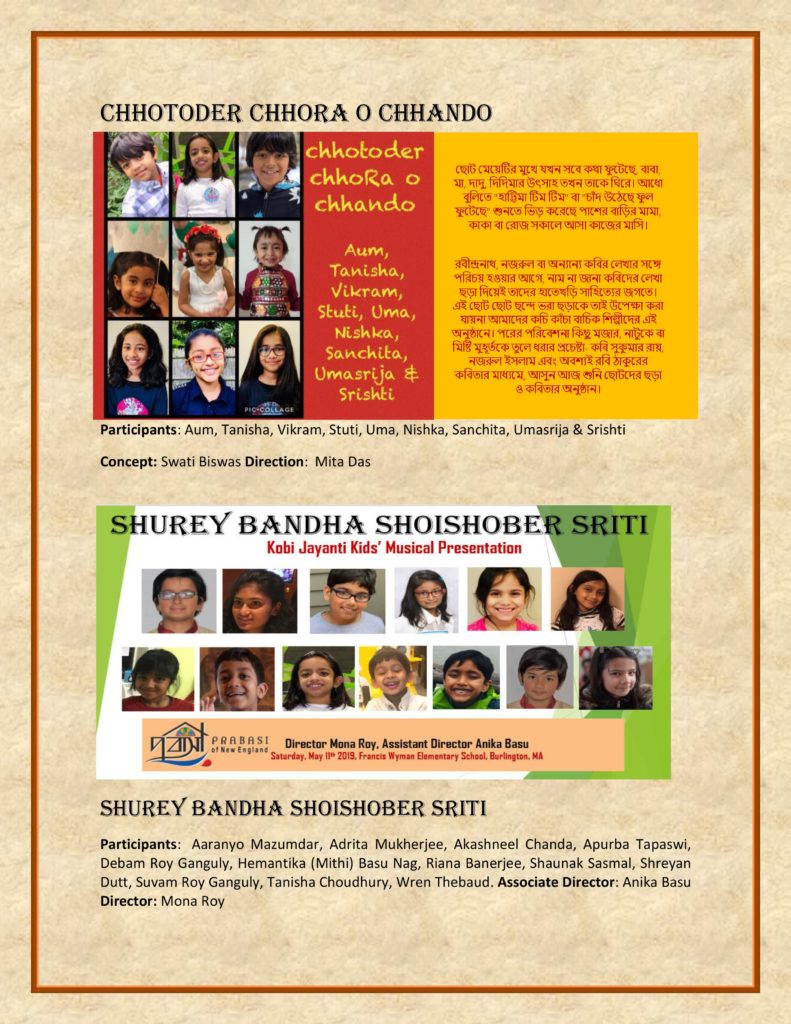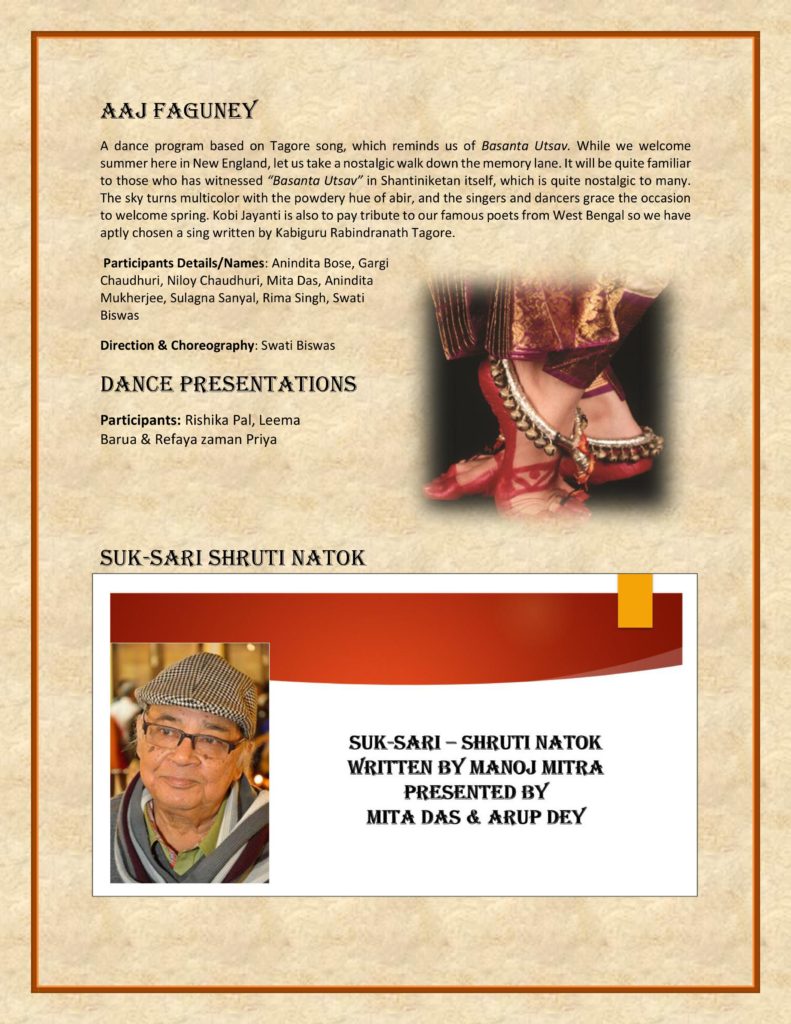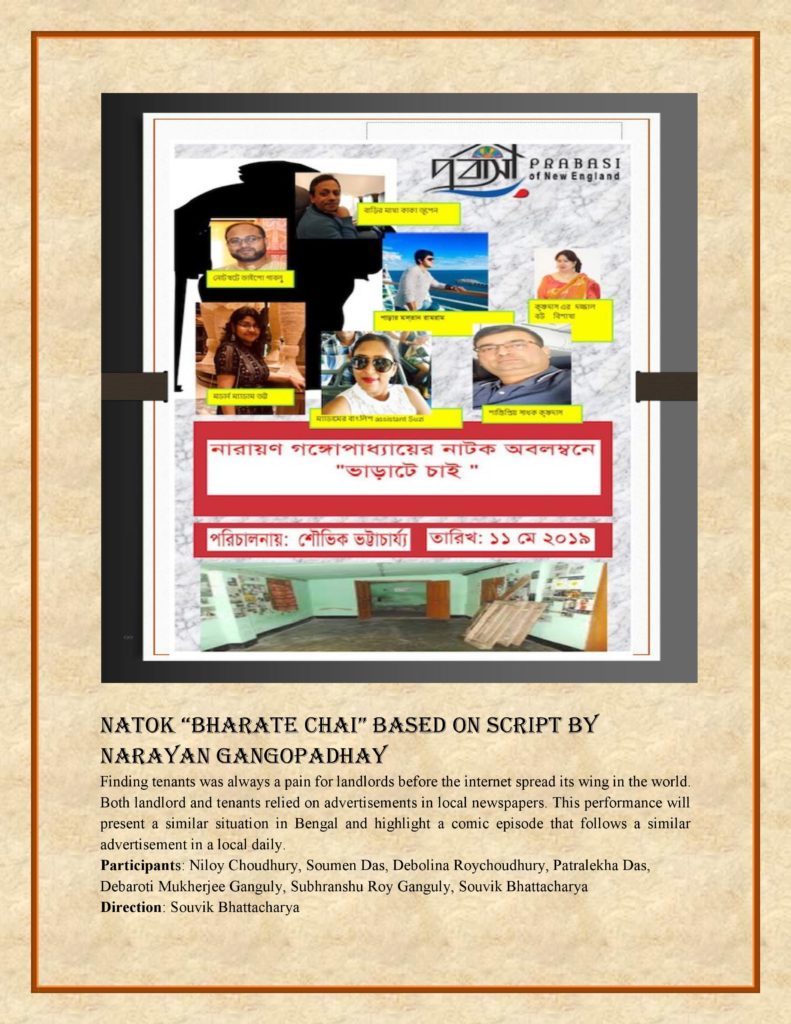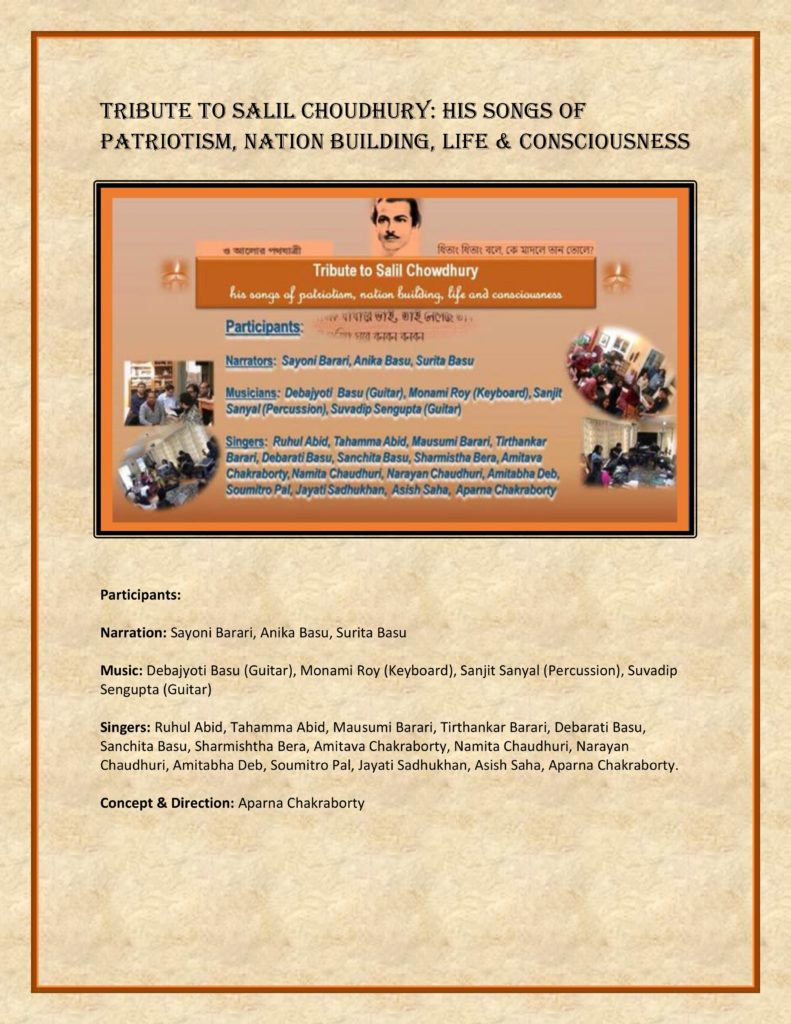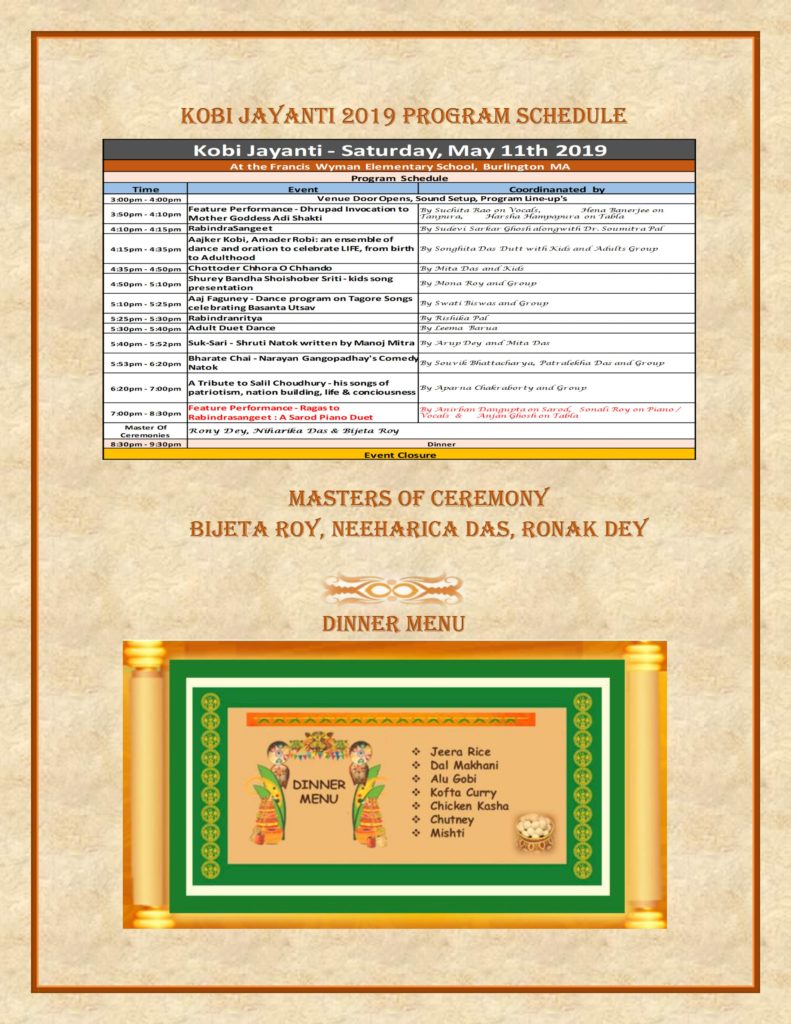 …দিবে আর নিবে, মিলবে মিলিবে যাবে না ফিরে – এই ভারতের মহামানবের সাগরতীরে…

…ঐ আস্ ল আশিন শিউলি শিথিল হাসল শিশির দুব্ ঘাসে আজ সৃষ্টি-সুখের উল্লাসে…

…আবার আসিব আমি বাংলার নদী মাঠ ক্ষেত ভালোবেসে…

…আঠারো বছর বয়সের নেই ভয়
পদাঘাতে চায় ভাঙতে পাথর বাধা…