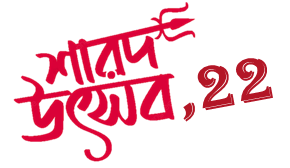 Our Puja preparation is in full swing. No more virtual, we are back with
live puja, adda, Bengali foods and concerts.
We invite you to be with us during this very time of the year and live and relive those moments with all of us.
We start on Oct 7th evening with Dandiya, Live DJ, Dhaak and live musical
performance by Gourab Sarkar and Madhuraa. The Durga Puja runs on Oct 8th and 9th.
On Sat Oct 8th evening we present the celebrated Jayati Chakraborty. On Oct 9th
evening we close our festival with memorable songs by Surendro and Soumyojit.