Saraswati Puja on 10:30 am, Saturday January 28th, 2023 at Francis Wyman Elementary 41 Terrace Hall Ave Burlington MA 01803.
Saraswati is the goddess of knowledge, music, arts and learning. We hope to put together a good pujo followed by a day of cultural events. This is also the day many parents initiate education of their children, known as the 'haate khori' – the formal beginning of reading and writing in a child's life. If you have a child ready to begin her/his academic journey, plan on getting that started at the pujo.
Please email [email protected] for details.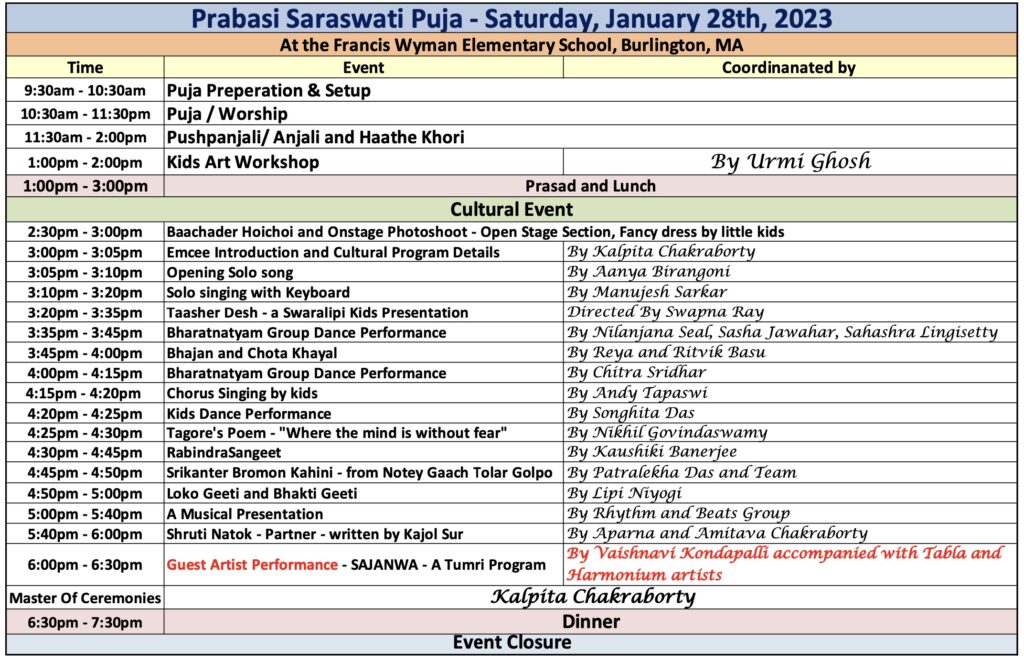 Guest Artist Performance – SAJANWA – A Thumri Program