We are delighted to welcome you to Prabasi Annual Picnic, on Saturday August 7, at the Webb Memorial State Park at 371 River St, North Weymouth, MA 02191 from 10:00 am to 6:00 pm.  We hope to see you all there to enjoy summer day with outdoor activities, music, food and simple adda between friends. Children will have plenty of activities to do as well.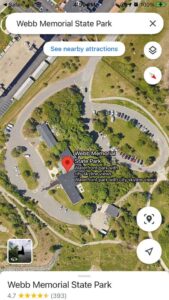 This event is FREE for current Prabasi members. For non-members, we are requesting a donation of $10/single & $20/family.
Tentative Menu: 
Entrees:

Beguni
Musur Daal
Alur Dum
Chicken Kosha
Egg curry
Polao

Snacks:
Beverages:
Desserts:

Rosogolla and/or Gulab Jamun
Kids menu:

Pasta
chicken hotdogs
veggies
Parking Information:
The venue has roughly 60 parking spots(50 parking spot in the main front lot and back parking lot with additional spaces). Please come early to avail these spots or consider car pooling.  There is also additional parking spaces available at the Arc of the South Shore, in front of the residential building with a back entry into Webb State. Please note: roadside parking is prohibited.